AQUAMAX PRIVACY POLICY
Updated 7th April, 2020
At  Aquamax, we are committed to ensuring the privacy of information we may receive from you and the data we may collect from visitors to our website. Should we change our website privacy statement, such changes will always be posted to this page.
Information we collect
We may gather the following information about our website visitors:
aggregated information collected by our web server or third party systems we subscribe to, for site traffic information
the number and location of site visitors
the date and time of visits
the number of pages viewed
technical information on browser connections
traffic patterns
This is anonymous statistical data and no attempt is made to identify users or their individual browsing activities. We use this aggregate data to evaluate our website performance and measure the interest in various areas of our site.
If you opt in to our e-newsletter through our website, we will collect personal information from you, including information about your:
aggregated information collected by our web server or third party systems we subscribe to, for site traffic information
name
contact information such as email and address
the sector you work in
We collect this information in order to be able to communicate with you. Providing some information is optional. If you choose not to enter an email address, we'll be unable to communicate with you.
You have the right to ask for a copy of any personal information we hold about you, and to ask for it to be corrected if you think it is wrong. If you'd like to ask for a copy of your information, or to have it corrected, please contact us at 0800 278 2629 or P.O. Box 11322, Ellerslie, 1542, Auckland, New Zealand
Information disclosure
Aquamax does not share or rent any personal information received with third parties unless it is necessary to enable us to provide a product or service you have requested. We will take reasonable and appropriate steps to protect any personal information stored from unauthorised access or disclosure.
Cookies
Cookies are small pieces of information which can be stored on your hard drive (persistent cookies) or in memory (session cookies). The cookies we send to your PC cannot read your hard drive or command your computer to perform any action.
This is a small piece of Google Analytics code or from a third party system such as our email software that is transparent to you when you read that page. These pieces of code store cookies in your browser (if you have cookies enabled) which contain unique identifiers to allow us to track the number of unique visitors to the website. This information is collected and aggregated by the software and in no way can you be identified personally and no personal information is stored about you. All information is aggregated and provided to us to help us better understand usage of our website and marketing campaigns. Google Analytics is a leader in the Internet industry and their systems have been adopted as an accepted interactive measurement standard amongst major Internet sites.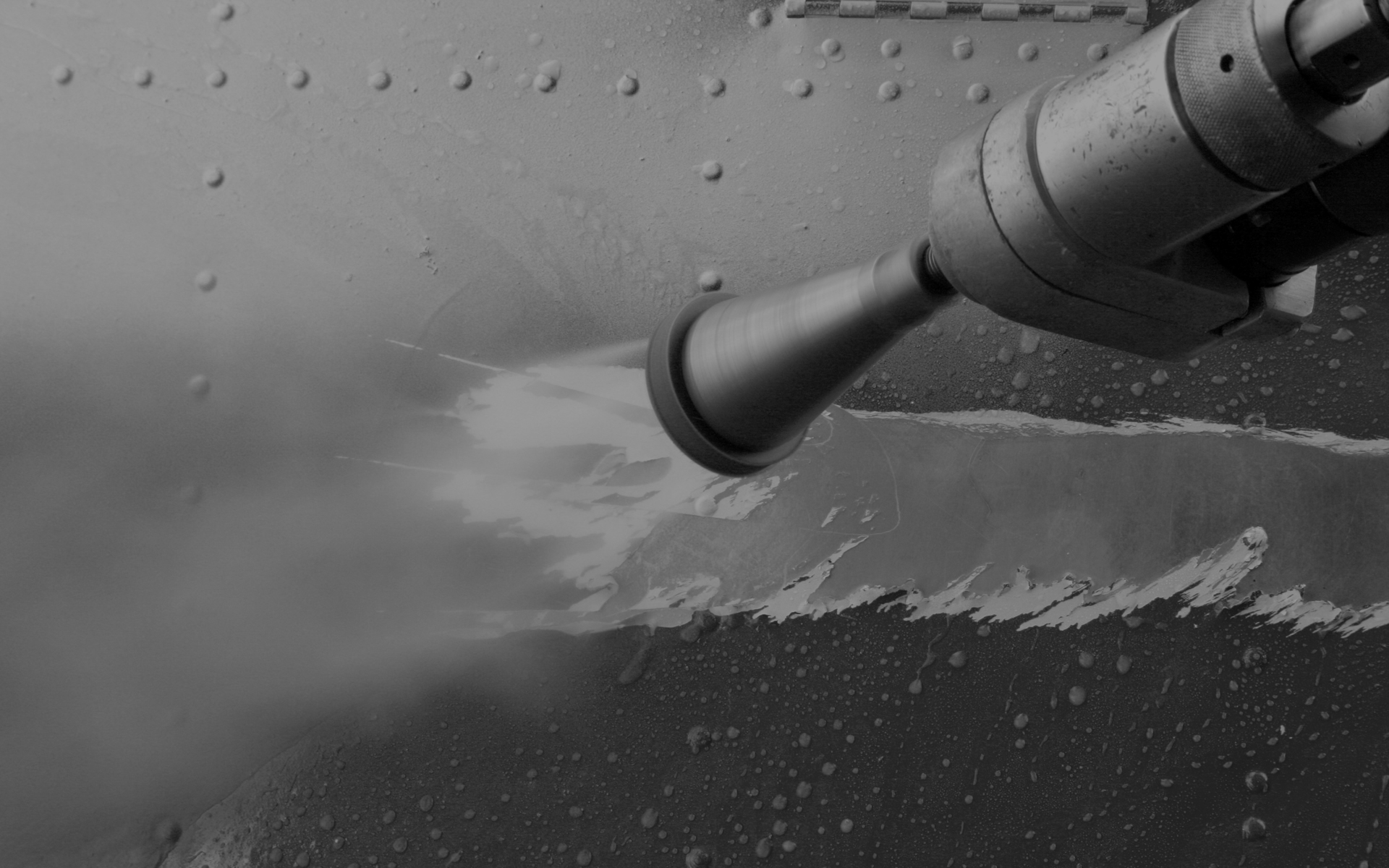 "Aquamax have done an outstanding job for us. Our panel beater is delighted with the start point he has to work from. I'd have no hesitation in recommending Aquamax to other motorsport enthusiasts."

"The Aquamax team were a pleasure to work with and have delivered a highly controlled hydrodemolition process."

"We've used Aquamax for 15 years on our annual shuts. I continue to be impressed with their project planning, health and safety management and the quality work delivered for us."

"We were faced with a very challenging project. I was very impressed with the Aquamax team, project management, and quality of the job."

"After many hours of frustration approaching sandblasters to strip my 26 ft alloy catamaran, Aquamax came in and provided a top notch service. Following my call, I had a price same day and then the team came in as promised, worked hard and completed the whole project in a day. The resulting surface finish was excellent enabling me to press on quickly with the rest of the project. Highly recommended."

"I have used Aquamax numerous times and nothing is an issue. Very professional and easy to deal with"

"Aquamax has provided a very efficient and accurate result to any work requests"