Advantages
Cost effective approach to enhance bare concrete
Process can be conducted in the pre-casting yard or in-situ
No requirement to thicken panels
Complex designs possible
Mono or polychromatic
Just send us your artwork – we do the rest
CONCRETE STENCILLING & ETCHING
The appearance of bare concrete can be significantly enhanced with etched decorative designs. Ultra-high pressure water jetting cuts through the concrete laitance to expose the aggregate and create a much darker, textured surface. By using a stencil, very accurate and crisp designs can be applied. We can also create a polychromatic effect by etching to variable depths.
The process can be conducted in-situ on standard panels. Unlike moulded relief, the panel does not need to be thickened to retain design strength. Our low-flow rate equipment is dust-free and creates minimal mess which we easily contain and vacuum away.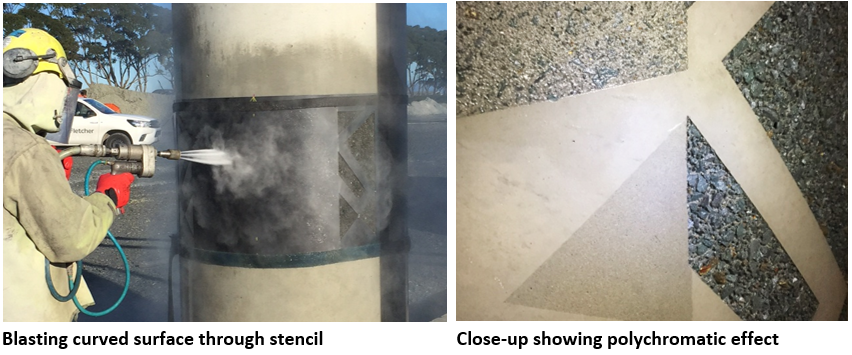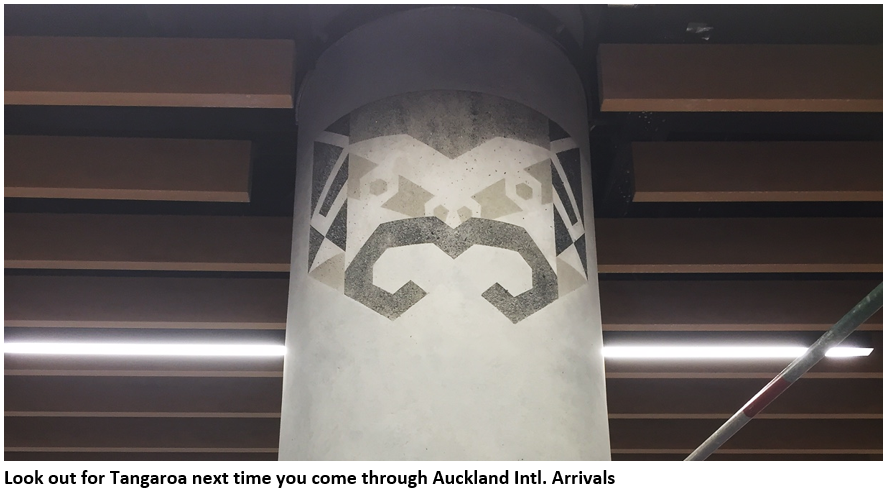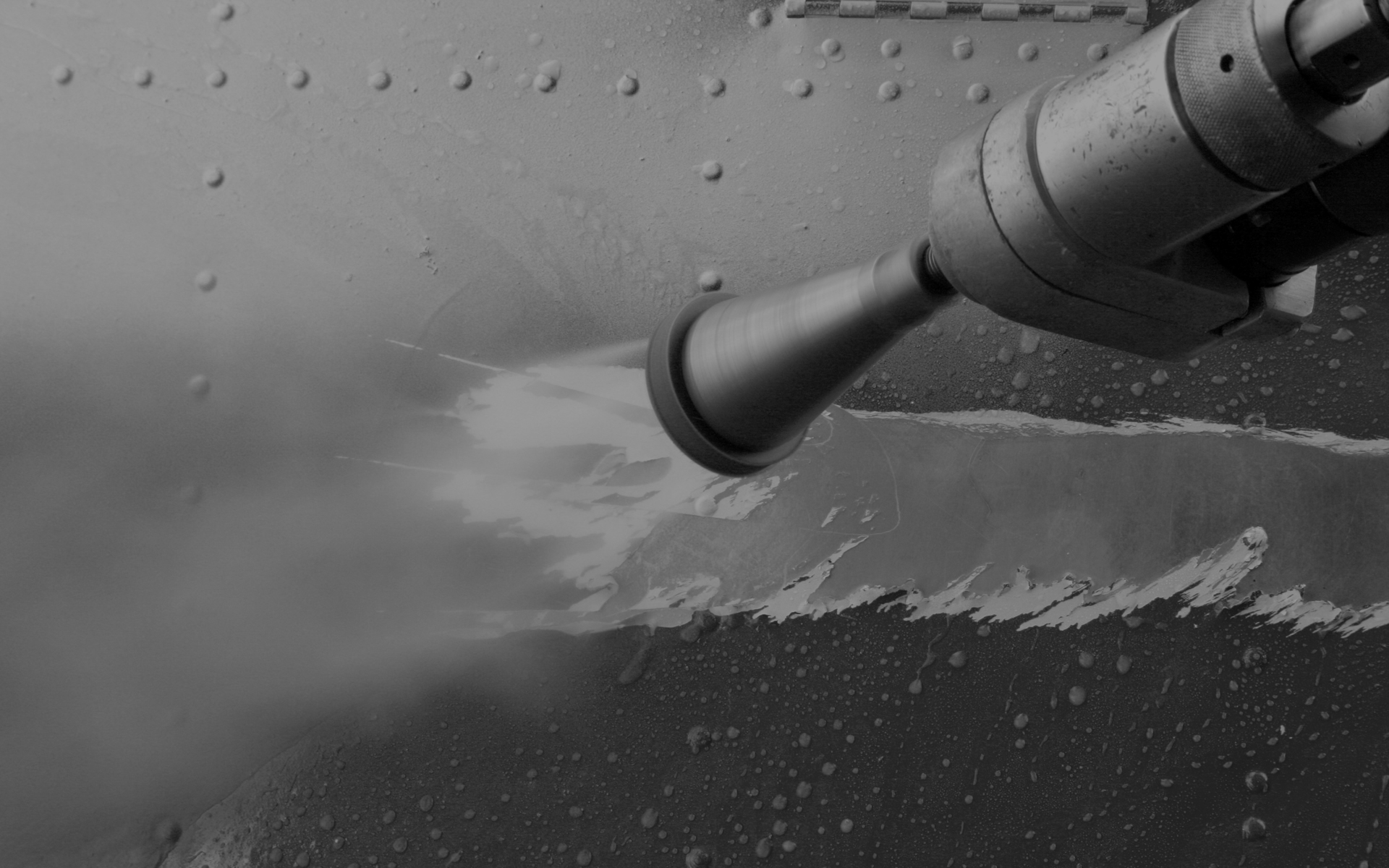 "Aquamax have done an outstanding job for us. Our panel beater is delighted with the start point he has to work from. I'd have no hesitation in recommending Aquamax to other motorsport enthusiasts."

"The Aquamax team were a pleasure to work with and have delivered a highly controlled hydrodemolition process."

"We've used Aquamax for 15 years on our annual shuts. I continue to be impressed with their project planning, health and safety management and the quality work delivered for us."

"We were faced with a very challenging project. I was very impressed with the Aquamax team, project management, and quality of the job."

"After many hours of frustration approaching sandblasters to strip my 26 ft alloy catamaran, Aquamax came in and provided a top notch service. Following my call, I had a price same day and then the team came in as promised, worked hard and completed the whole project in a day. The resulting surface finish was excellent enabling me to press on quickly with the rest of the project. Highly recommended."

"I have used Aquamax numerous times and nothing is an issue. Very professional and easy to deal with"

"Aquamax has provided a very efficient and accurate result to any work requests"