MARINE DECK BLASTING
Ultra-high pressure water blasting is an ideal process for removing paint and corrosion in the marine industry. We have performed a wide range of projects on various vessels both in dry dock and alongside. Our fully encapsulated deck blasters contain blasting debris which is sucked away leaving a clean surface. A popular process is 'wash and spot'. This delivers a hard wash of the surface followed by spot blasting of corroded areas. Due to the low flow rate of some of our equipment we can operate while the vessel is at sea or alongside without the need for dry-docking.
CASE STUDY - PORT OF NAPIER TUG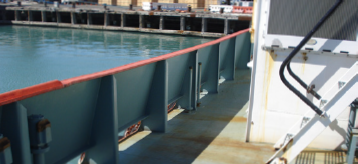 NSB Protective Coatings is one of this country's largest corrosion control companies. Managing Director, Craig Ross, was faced with a demanding surface preparation task – removing coatings from the Port of Napier's tug, Ahuriri.
An added complication was that the project was to be completed with the vessel afloat and general port operations were not to be disrupted.
Aquamax got involved and put together a project methodology to enable a comprehensive strip of the deck and pilot house to a SA 2.0 (medium) standard without use of garnet. The wet process ssisted the containment of dust and blasting debris and the project was completed on the water, in line the client's environmental requirements.
The experience and skill of the Aquamax crews along with the low water volumes utilised, were key to pulling off this very demanding project.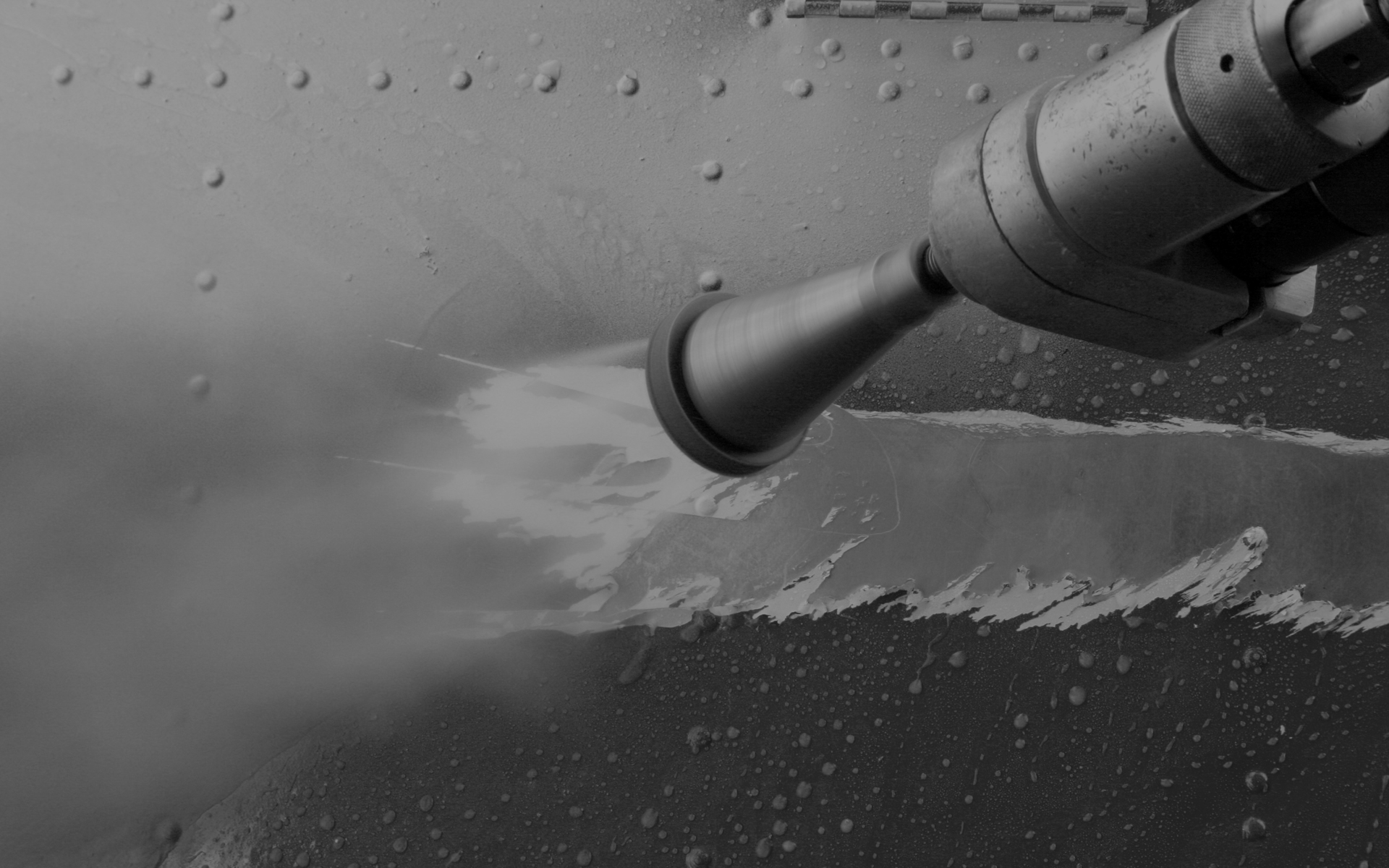 "Aquamax have done an outstanding job for us. Our panel beater is delighted with the start point he has to work from. I'd have no hesitation in recommending Aquamax to other motorsport enthusiasts."

"The Aquamax team were a pleasure to work with and have delivered a highly controlled hydrodemolition process."

"We've used Aquamax for 15 years on our annual shuts. I continue to be impressed with their project planning, health and safety management and the quality work delivered for us."

"We were faced with a very challenging project. I was very impressed with the Aquamax team, project management, and quality of the job."

"After many hours of frustration approaching sandblasters to strip my 26 ft alloy catamaran, Aquamax came in and provided a top notch service. Following my call, I had a price same day and then the team came in as promised, worked hard and completed the whole project in a day. The resulting surface finish was excellent enabling me to press on quickly with the rest of the project. Highly recommended."

"I have used Aquamax numerous times and nothing is an issue. Very professional and easy to deal with"

"Aquamax has provided a very efficient and accurate result to any work requests"